Bristol is city in England, UK. It is also a ceremonial county and a unitary authority of the country. The city sits on River Avon and has been an important port city of South West England. Some of the best things to do in Bristol, UK include exploring historical buildings, architecture, classic old decors, shipping history and art. The city saw great progress post 12th century. The wealth gained is reflected in the rich architecture. The best places to visit in Bristol, England to admire architecture include St. Mary Redcliffe Church, Bristol Cathedral, Tyntesfield, Bristol Museum, Cabot Tower and so on. You can check out our sections below to get a list of admirable buildings and beautiful things to see in Bristol, UK.
The story of this city began in 11th century with a Iron Age hillforts and a few roman villas. These were built at the confluence of rivers Frome and Avon. You can learn about ancient history of the city at several Bristol tourist attractions like the M Shed and the city's museum. The city was given the royal charter in 1155.
Between 13th and 18th century, the Bristol amassed great wealth as a port city.  Some of the most important historical Bristol attractions are along the banks of river Avon. This port was the starting place for numerous early voyages towards the New World. The very first European ship to land on mainland North America originated from Bristol. SS Great Britain Ship, Bristol Museum, M Shed, Floating Harbour and Underfall Yard Visitors center are the best places to go in Bristol to explore seafaring aspect of its history.
Another major aspect of Bristol travel is exploring art, fine art and decor. This is not limited to galleries and museums. Even several churches and mansions are interesting places to see in Bristol for impressive and opulent interior decor hailing from different ages.
This Blog Post contains affiliate links. If you purchase anything from that link then I may earn small part of commission and for that you do not need to pay any extra amount.
The Best 16 Tourist Places to Visit in Bristol in 3 Days (Trip Itinerary)
Day 1
1. St. Mary Redcliffe Church
Built between 12th and 15th century, this church is considered one of the finest works of Gothic architecture. It is one of the most beautiful things to see in Bristol, UK from outside and from within. The interior features of baroque decor and Victorian painted glass windows were added later. You will need an hour to explore this church during Bristol sightseeing.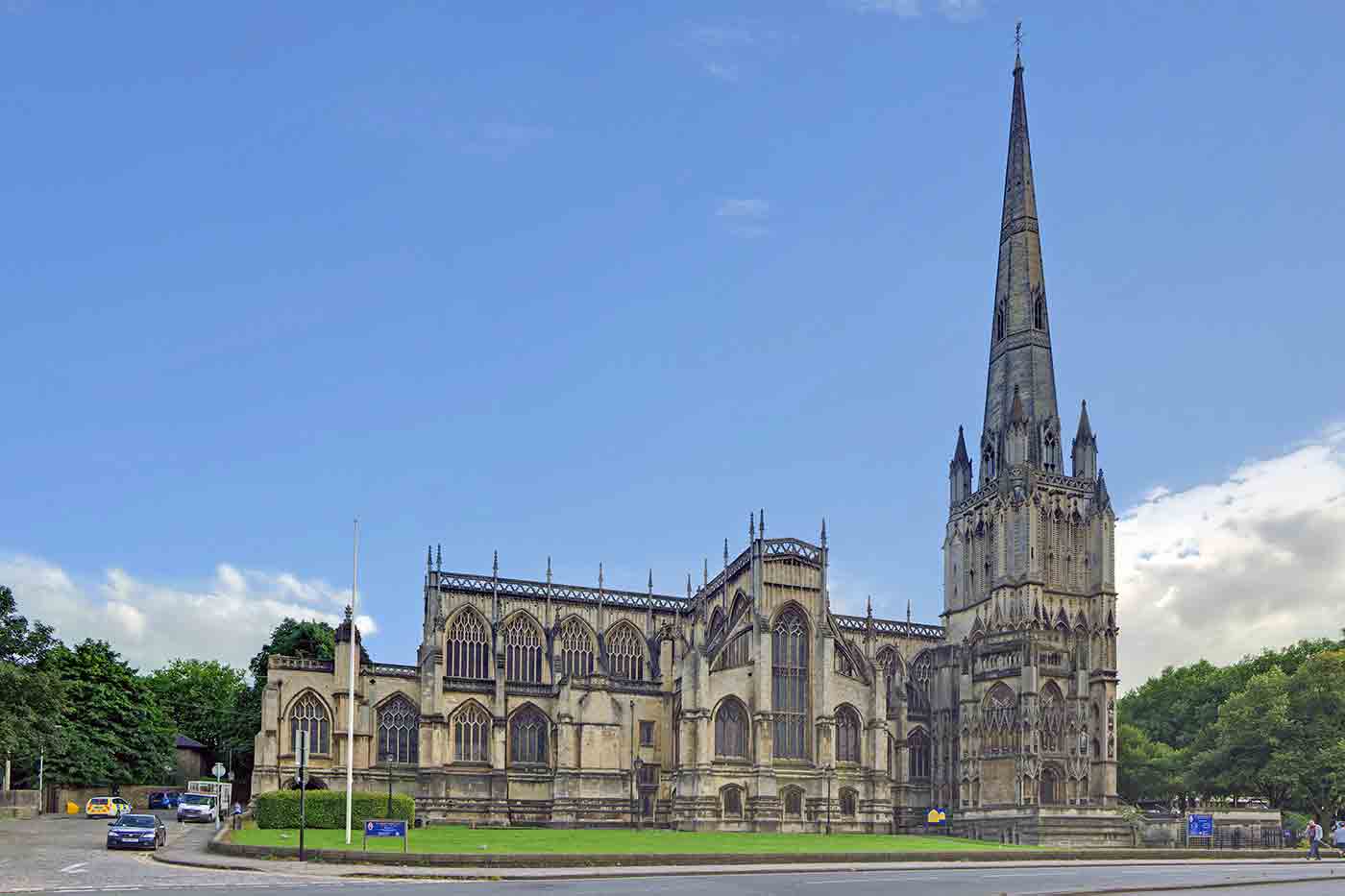 2. M Shed Museum
This museum tells the story of the city. It is one of the best places to visit in Bristol UK to learn about the city's history, its people, its culture and more. The museum is built in a former transit shed. You will get to see how the city has evolved and changed over the years. It is one of the very first Bristol tourist attractions you should visit to help put rest of the trip into perspective. You will need about 2 hours to tour this museum.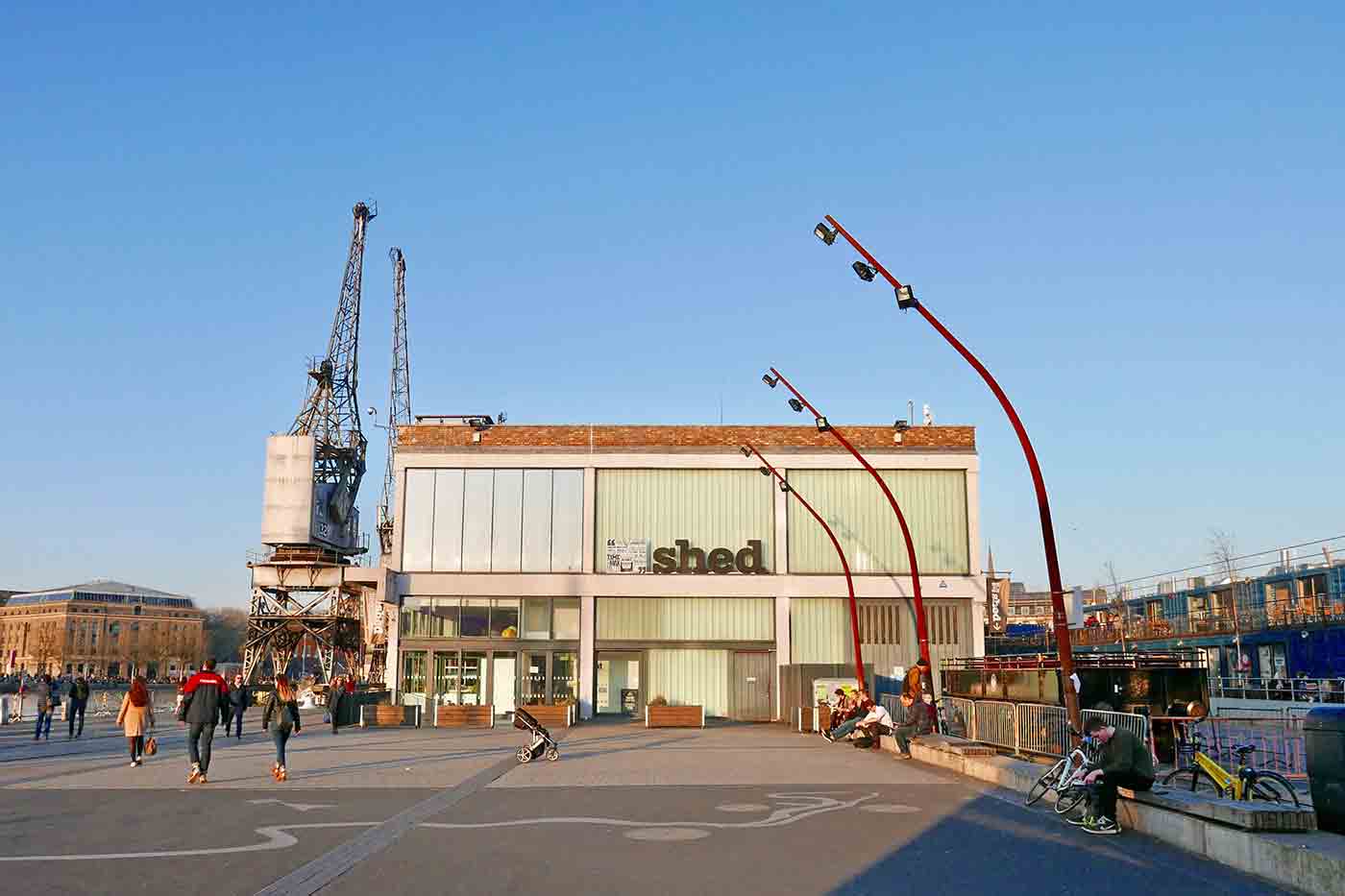 3. Brunel's SS Great Britain
This marvelous ship was created in 1843 and it was the longest passenger ship in the world at the time. It is one of the best things to do in Bristol UK. You get to explore this fully restored ship and get transported back to the time of its heyday. The museum also has audio guides to aid the tour. You will need 2 hours to explore this ship during Bristol travel.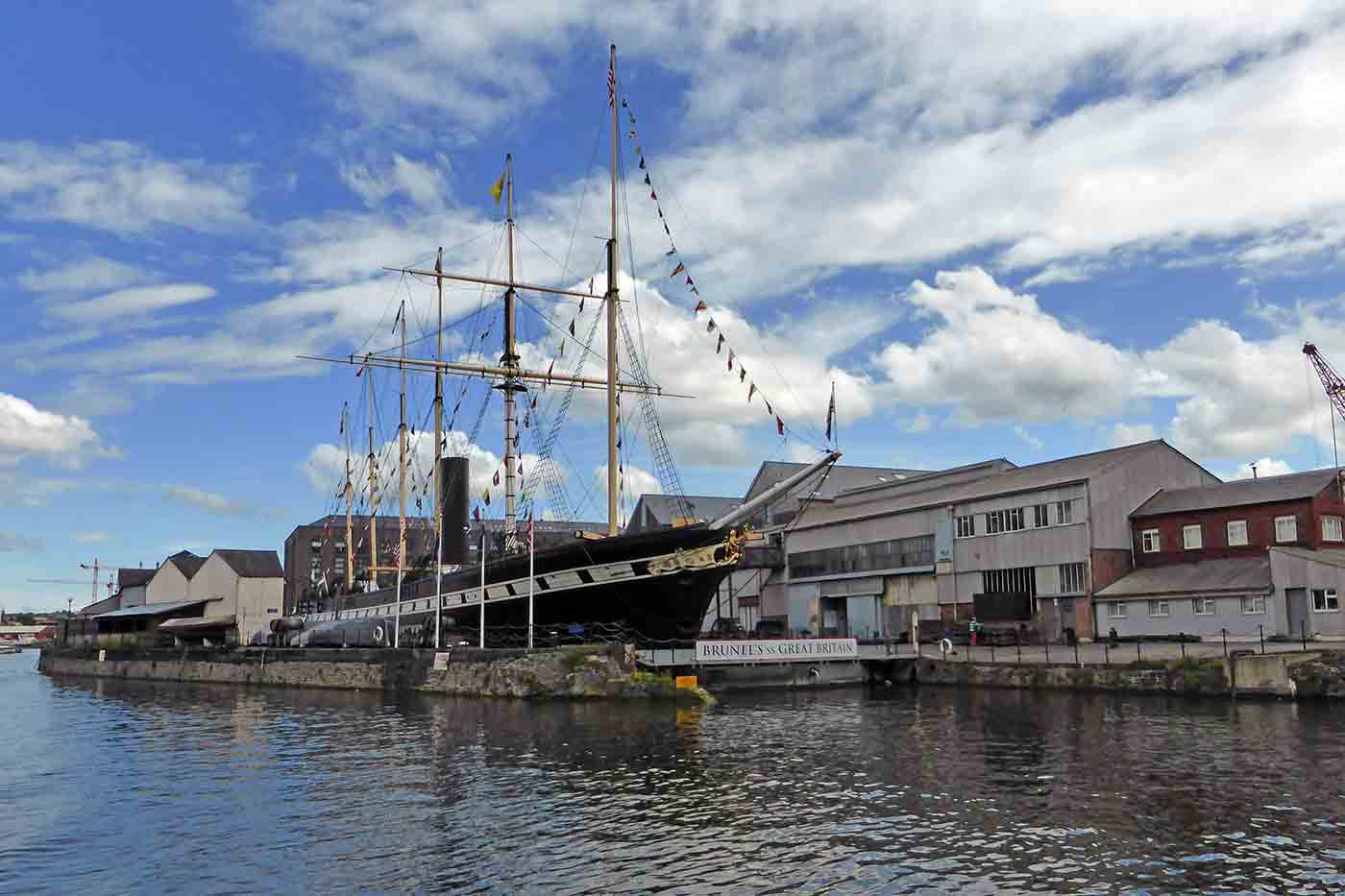 4. Floating Harbour
This history of this harbour is dated back to 1051, but it likely goes even further back. It is one of the most historically significant Bristol attractions. This historic dock was built upon in 1809 as the Floating Harbour to control the water levels in River Avon. It was a major engineering achievement during its time. You will need an hour or so to explore this place.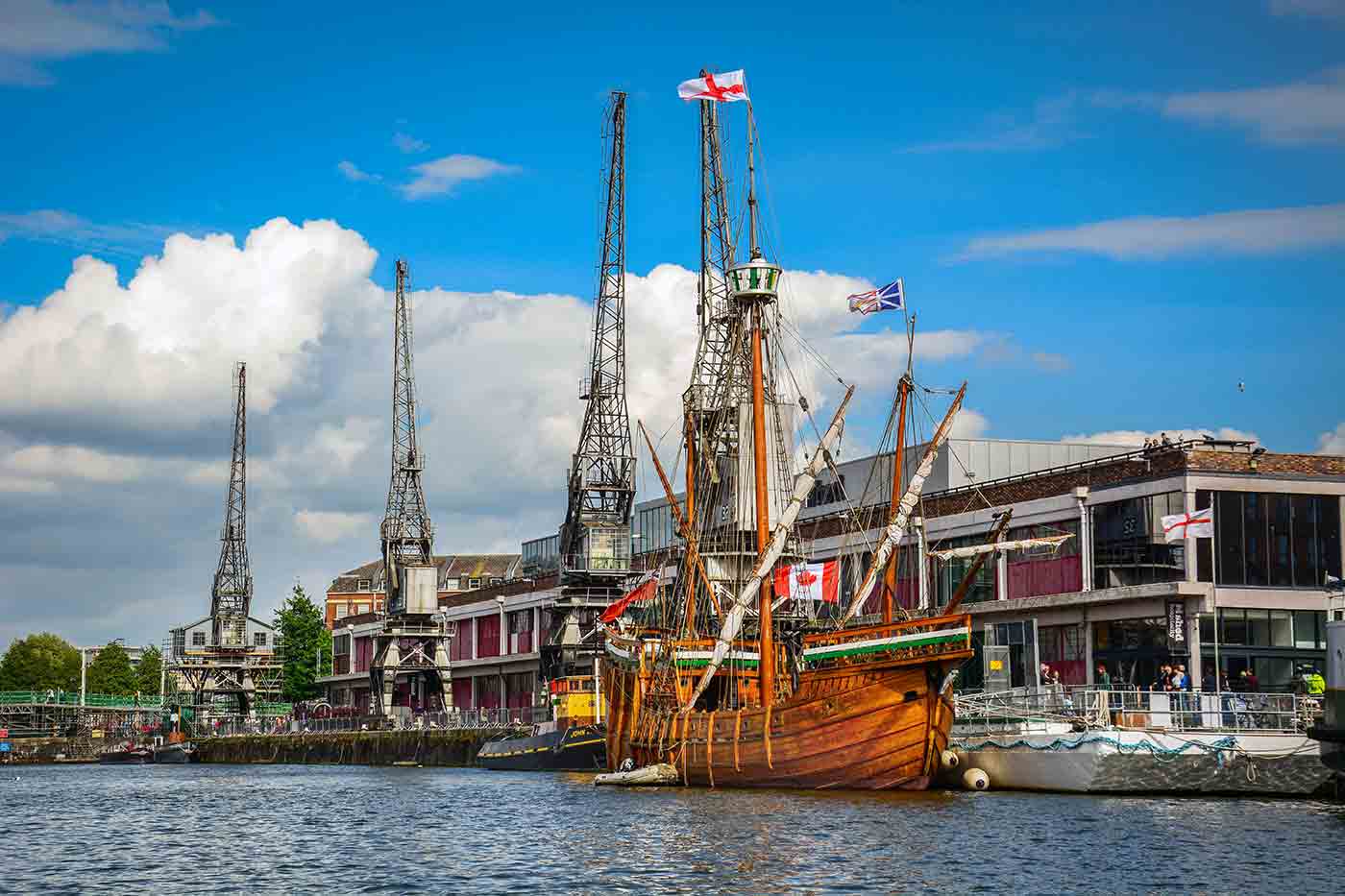 5. Bristol Cathedral
This cathedral was built in 1148 as St. Augustine's Abbey and several parts of it were added right up till the 19th century. The church is very popular among Bristol tourist spots for its architecture and interior decor features. You will need an hour at least to tour various parts of this church.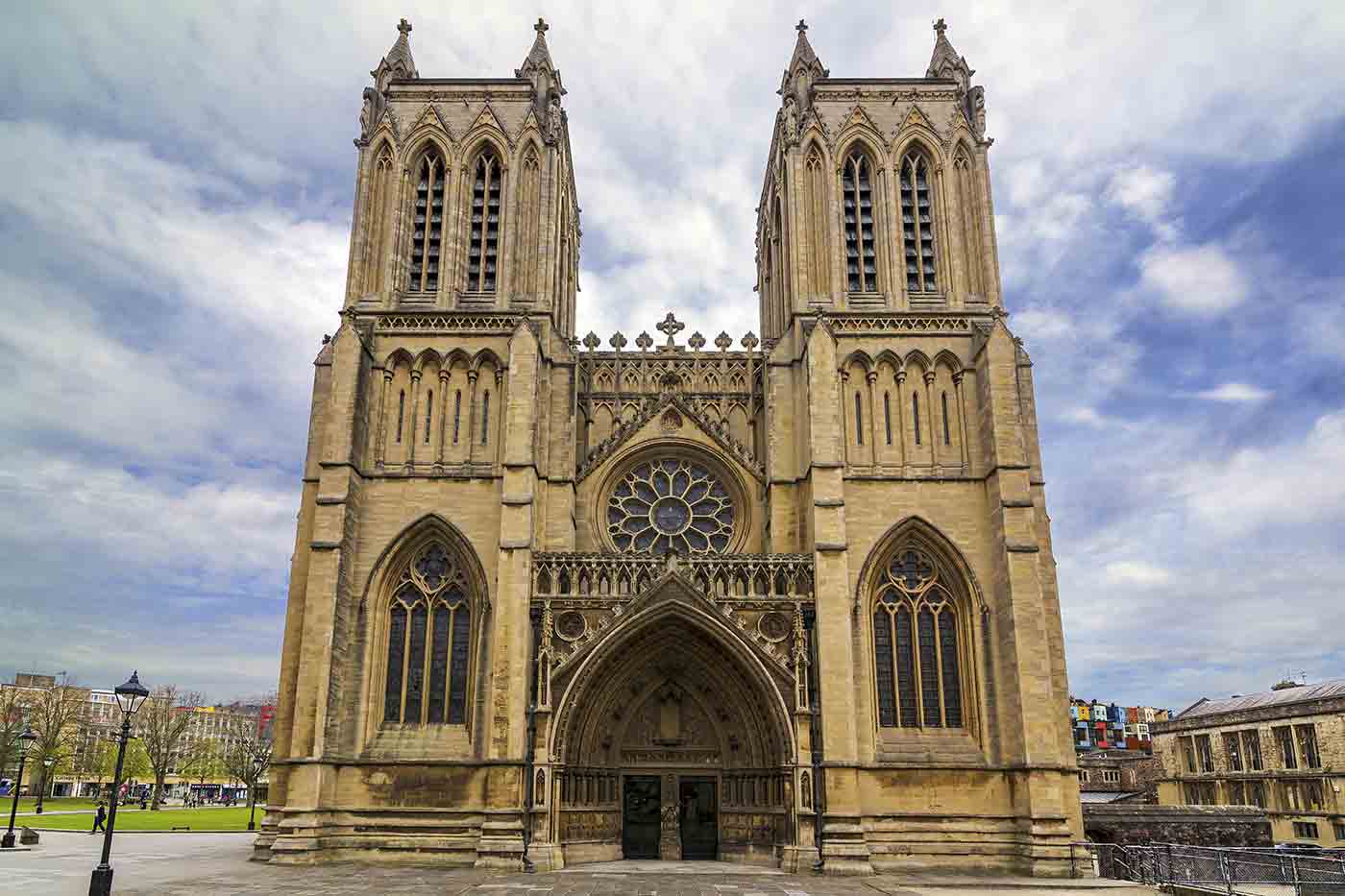 6. Cabot Circus
This large mall is one of the best places to go in Bristol for shopping, dining, leisure and entertainment. The mall has more than 120 stores encompassing several product categories including fashion, electronics, beauty, gadgets and so on. The mall is also well known for several indoor activities to do in Bristol UK  including cinema theater, food courts, events and gaming zones. You can easily spend a couple of hours exploring and enjoying this mall.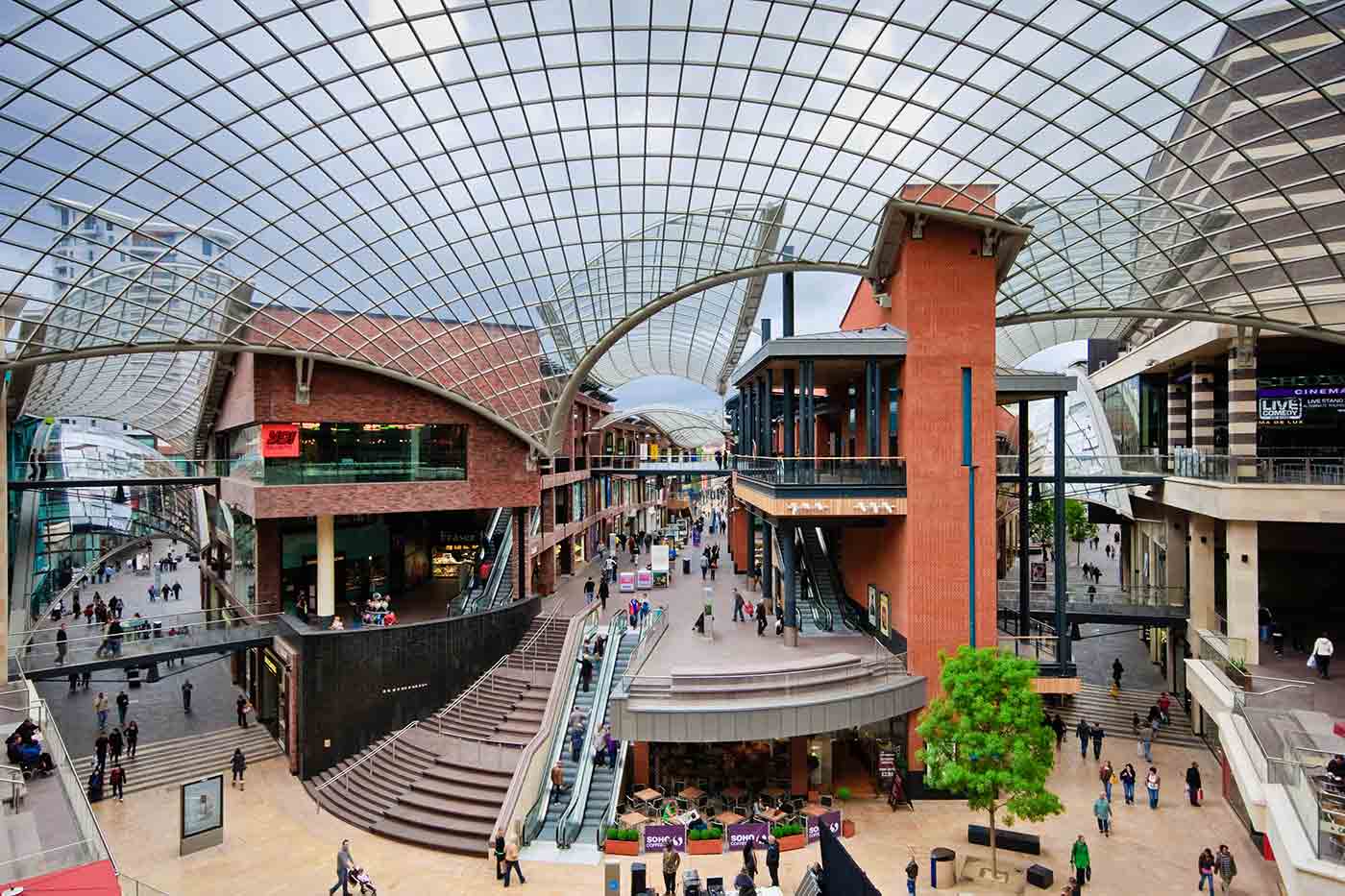 Day 2
1. Clifton Suspension Bridge
This bridge was built in 1864 and has been the venue for several significant events. It was the site of world's first modern bungee jump and the handing of the torch for Olympics of 2012. There is also a museum dedicated to the bridge at the visitor's center which you can explore when you visit Bristol. It will take 30 to 45 minutes of your time.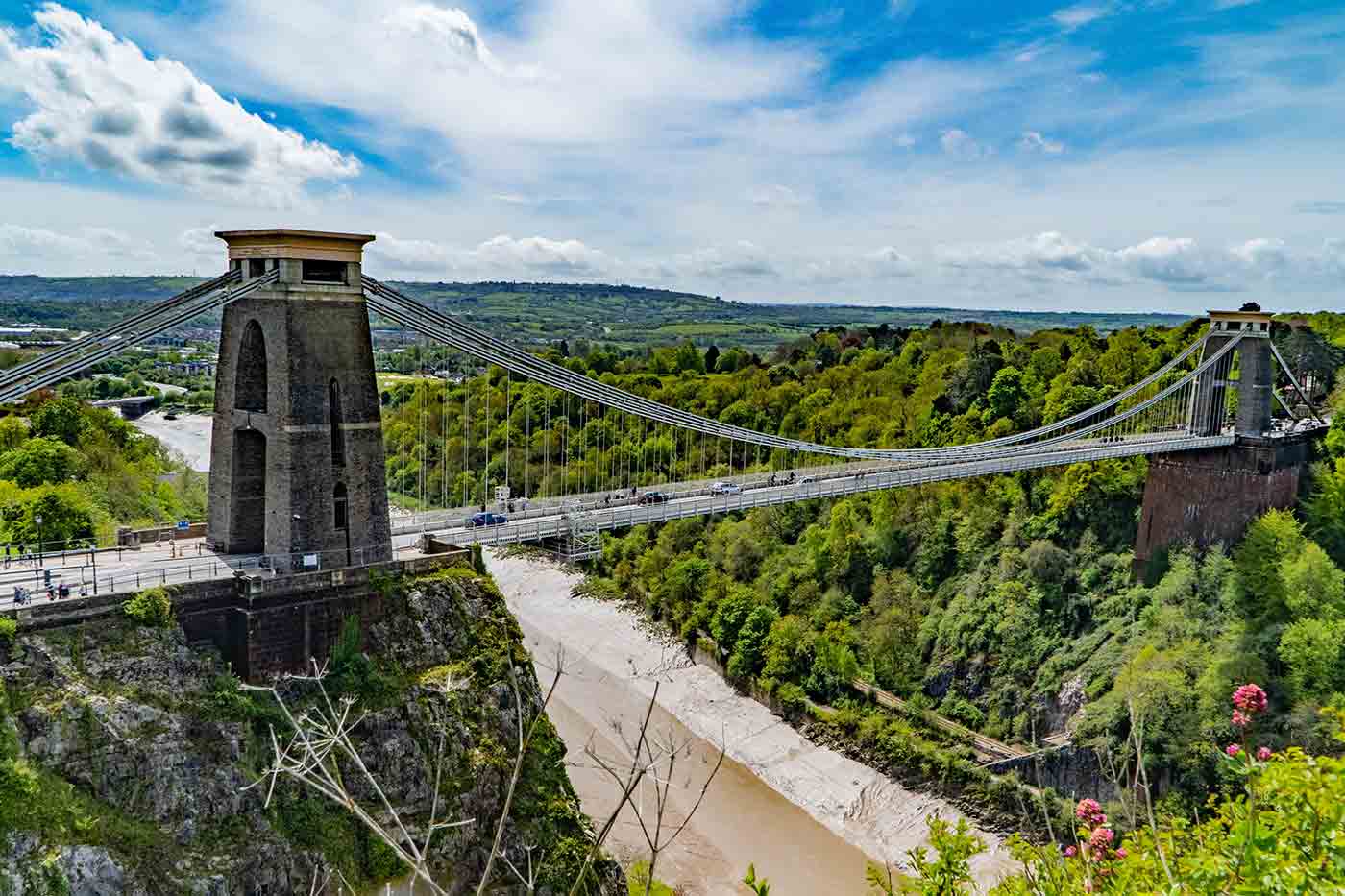 2. Clifton Observatory
This observatory was first built as a mill in 1776 and became an artist studio in 1828. It was in 1977 that this place became an observatory. It is one of the most popular Bristol attractions for families traveling with children. It is also admired for the hilltop view of the city as well. You will need 30 to 45 minutes at this observatory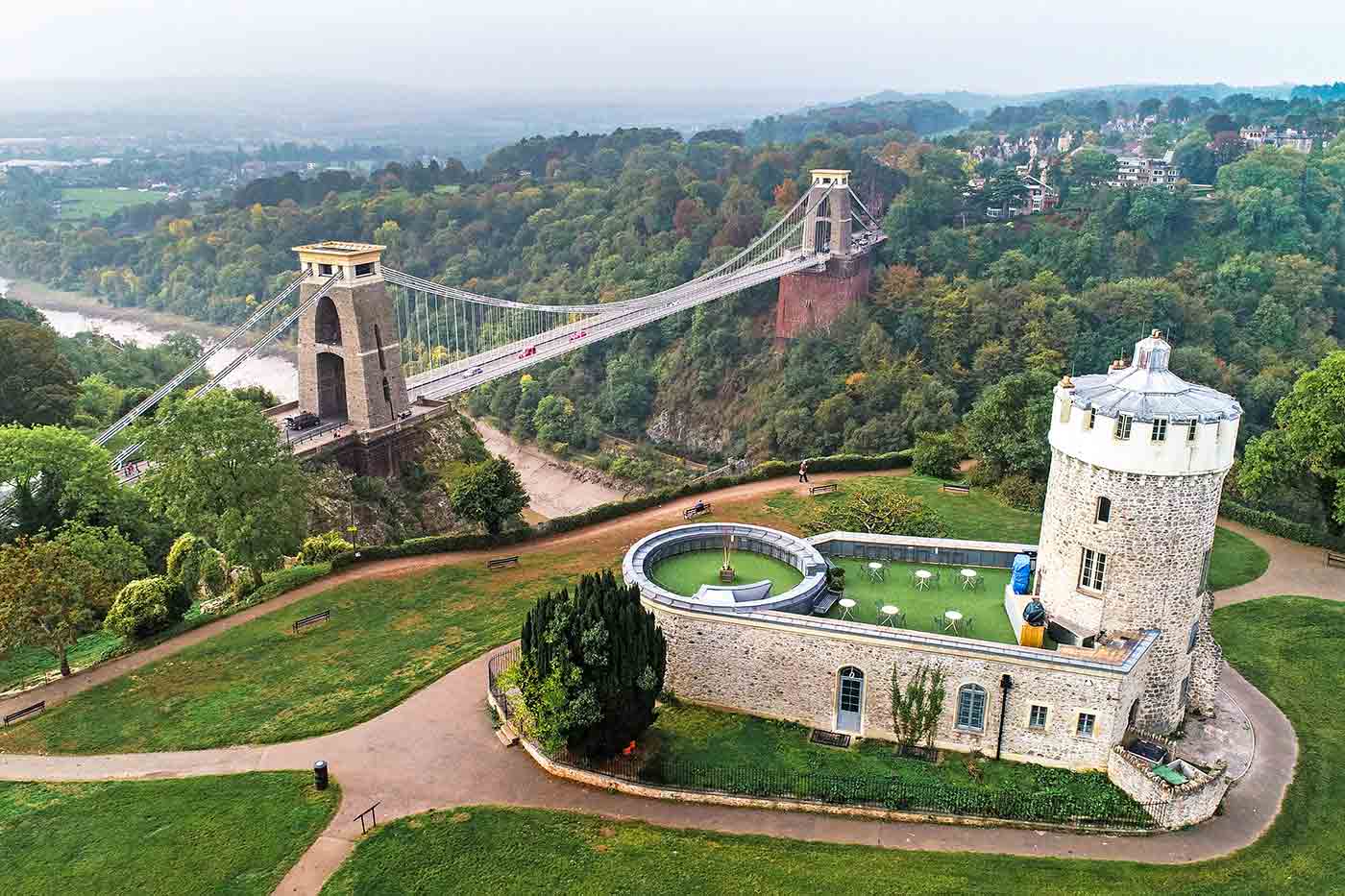 Close to the Clifton Observatory there is a cave amidst St. Vincent Rocks. The local folklore says that this cave used to be home to 2 giants. This cave is also one of historical Bristol sights as it served as a chapel in 305 A.D. There have been archaeological evidences found to confirm this fact. You will need about half an hour to tour this cave.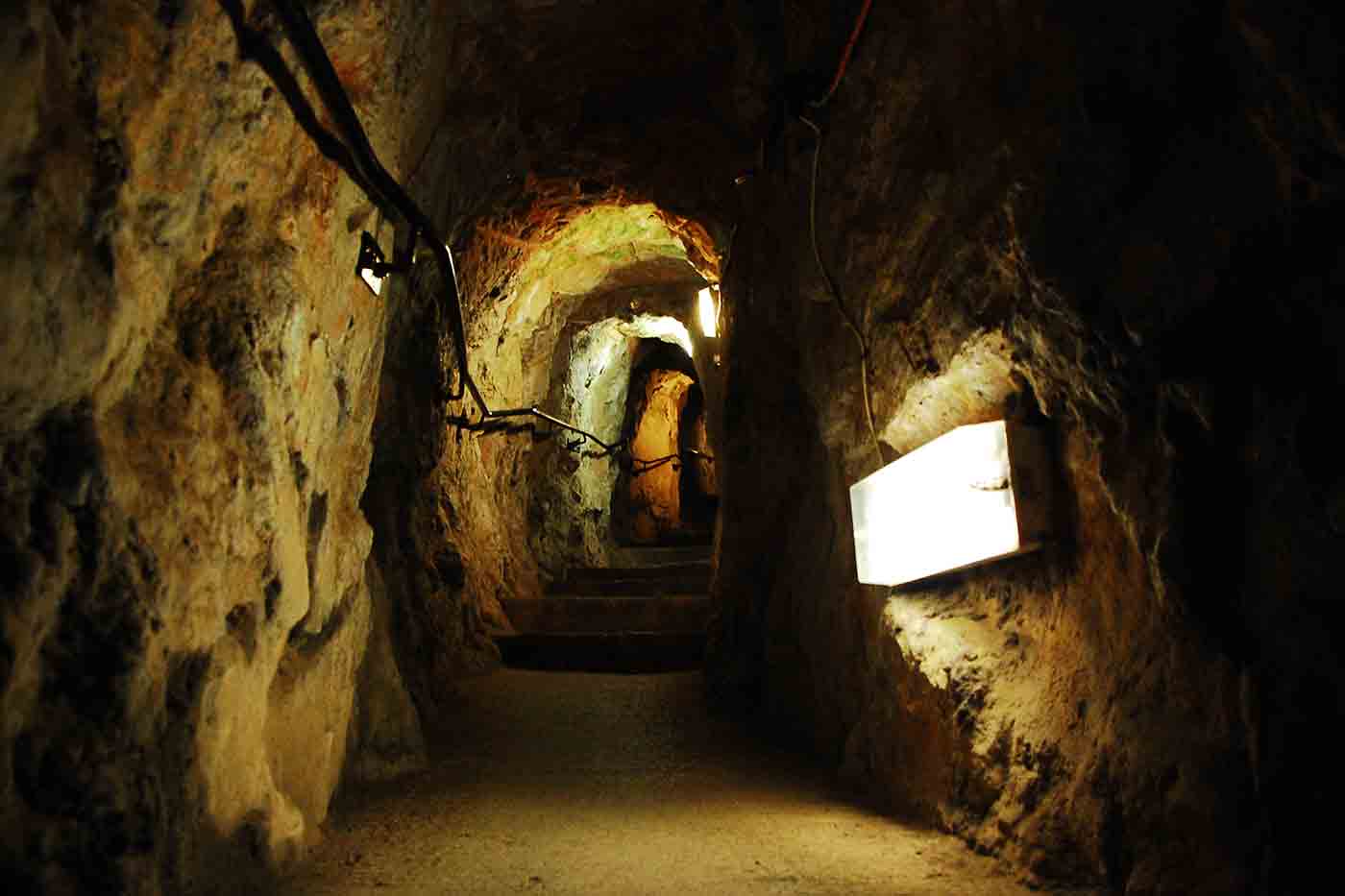 4. National Trust – Tyntesfield
This house was purchased in 1843 by renowned English businessman William Gibbs. He remodeled the house to give its now well known Gothic exterior. It is one of the most opulent places to see in Bristol. The interior is complete with high magnificent decor, fine arts and furniture. You basically get to see the life lived by Uber rich people during Victorian era. It will take you about 2 hours to tour this place during Bristol travel.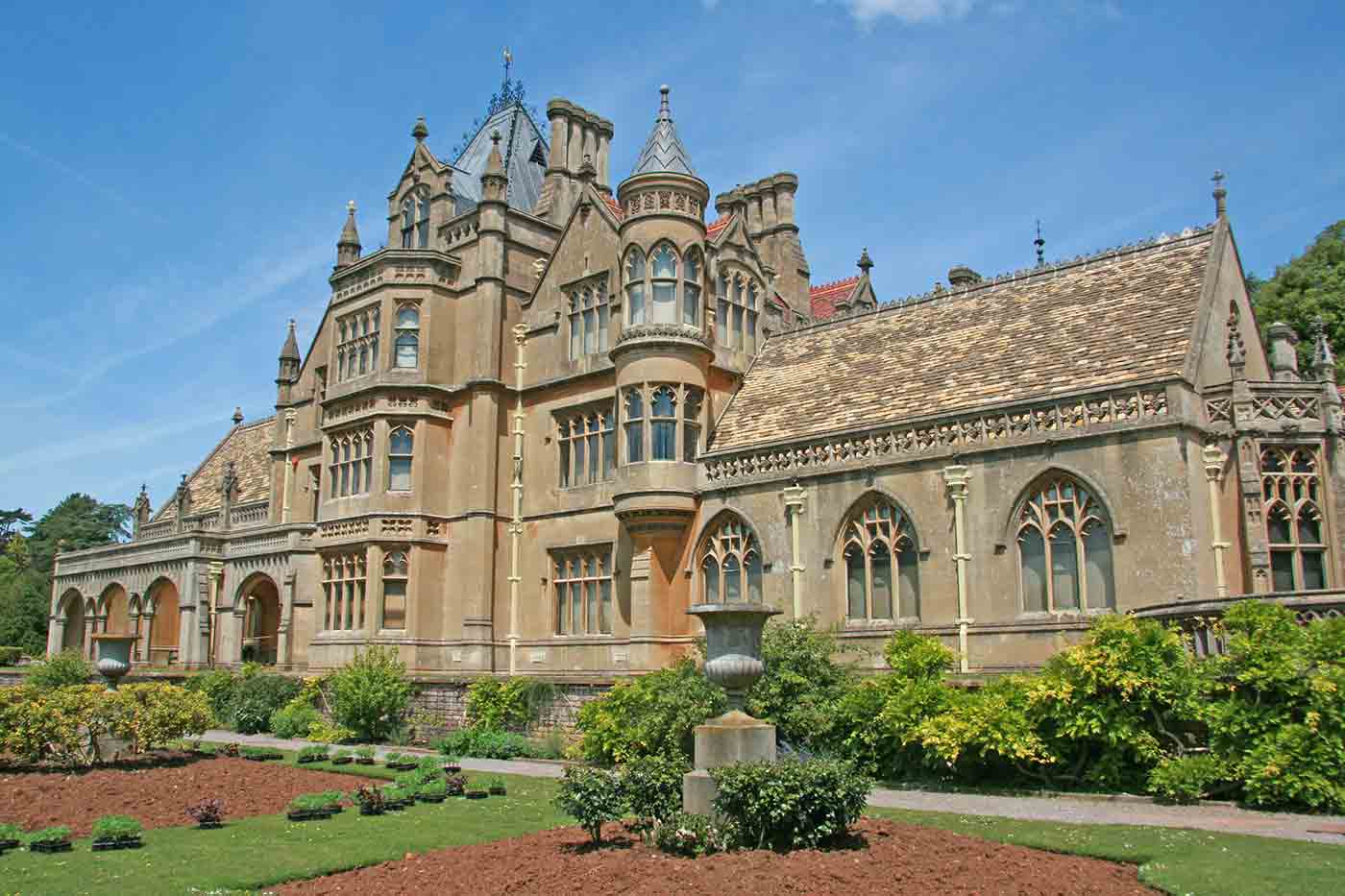 5. Bristol Museum & Art Gallery
The exhibits of this museum cover a variety of subjects including history, politics, culture, lifestyle, fashion, war, archaeology, zoology, natural history, art and so on. It is one of the top things to do in Bristol UK for those interested in history and art. The gallery exhibits artworks by renowned creators of Europe. You will need 2 to 3 hours to tour this museum.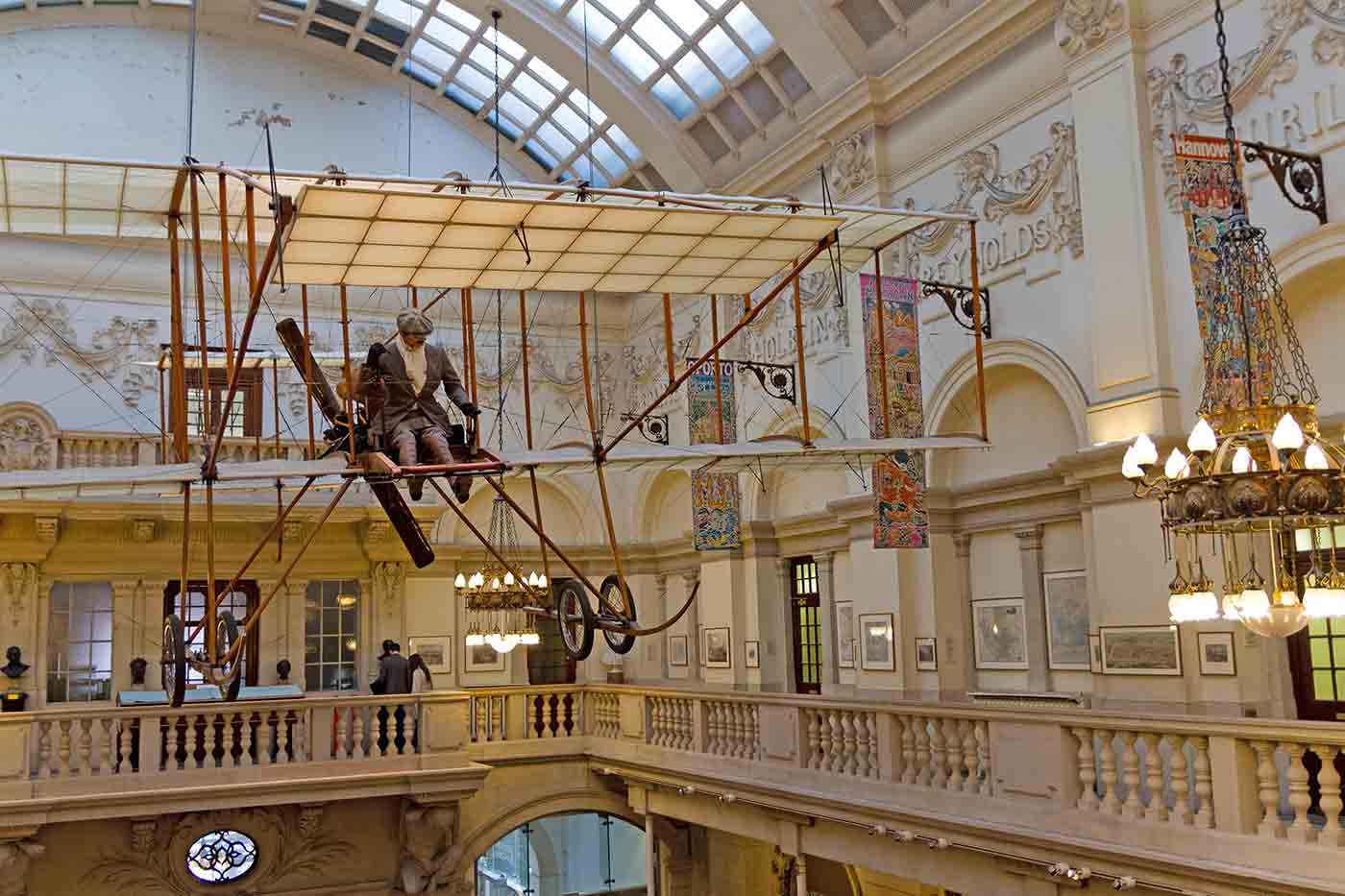 6. The Red Lodge Museum
This house museum was first built in 1580 and extensions were done in 1700s and 1800s. It is one of the best places to visit in Bristol UK to see rich interior decor. The interior from Tudor, Elizabethan and Georgian eras. You will need an hour to tour this house.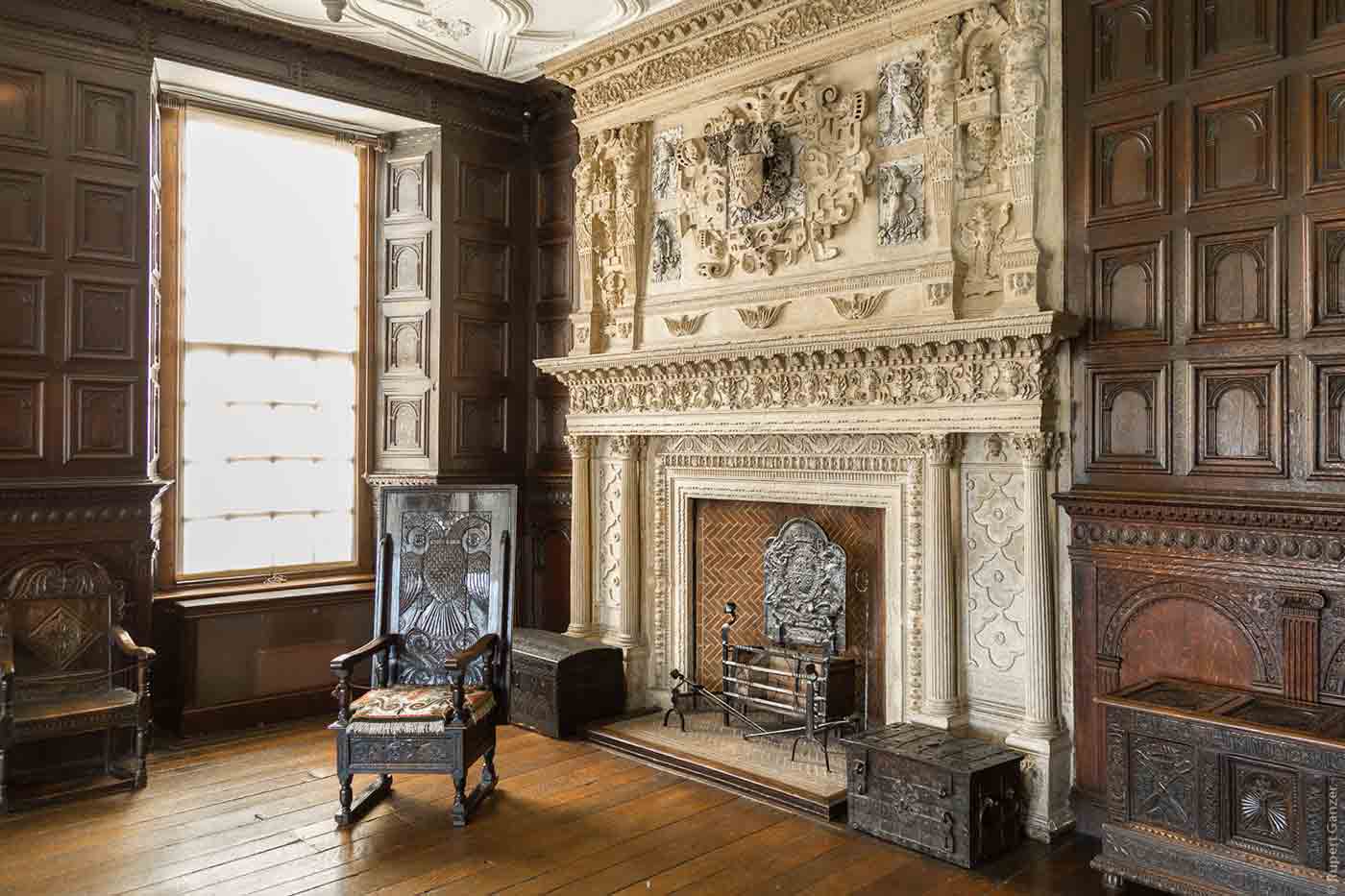 7. Brandon Hill Park
This is one of the oldest parks in the city with a history going all the way back to 1174. It is one of the top venues for outdoor activities to do in Bristol UK. The park has walking trails, ponds, playgrounds, sports facilities, meadows and more. It is also popular for panoramic views of the city. You can easily spend an hour or so from Bristol sightseeing exploring this park.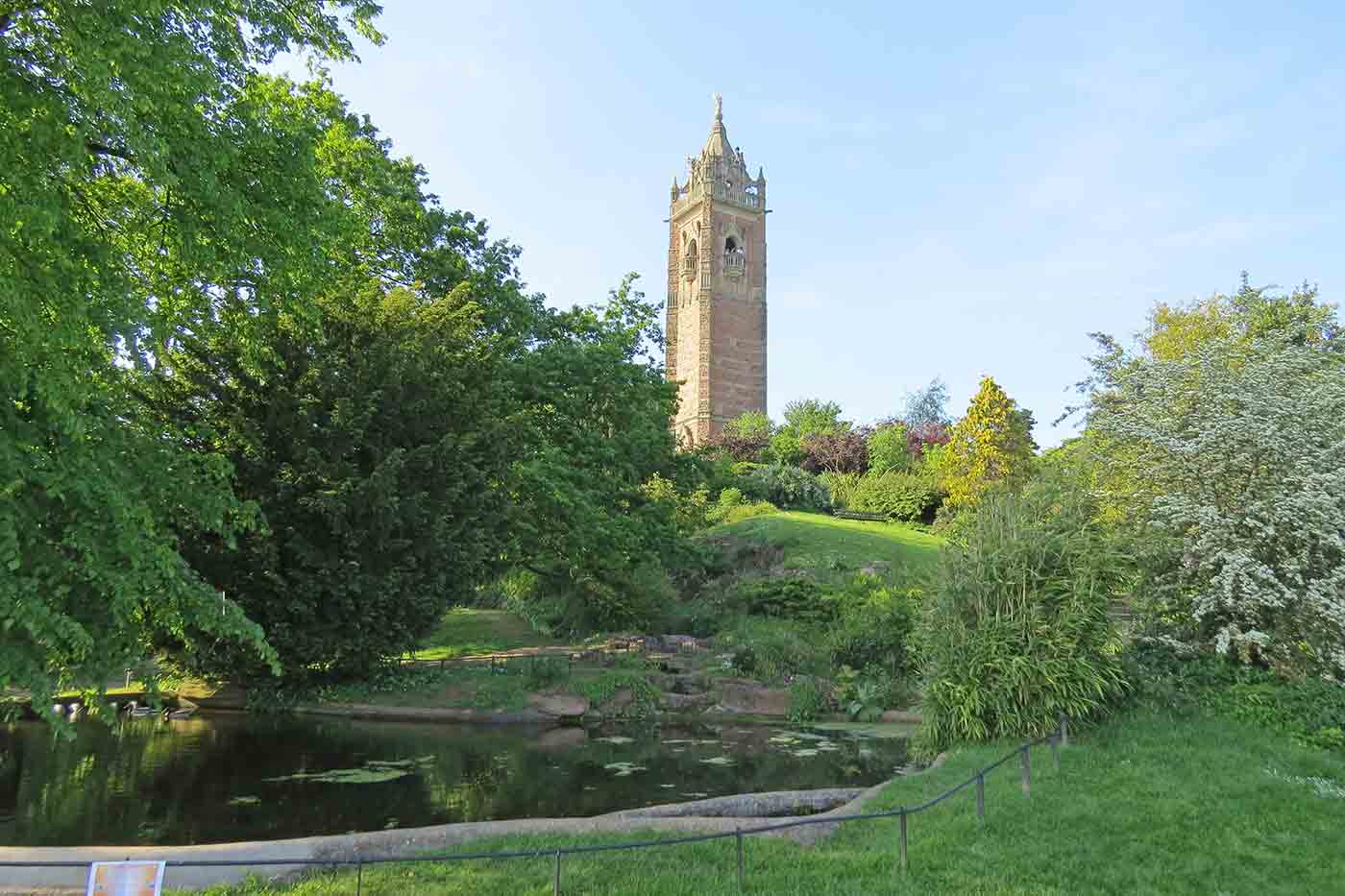 Day 3
1. Bristol Aquarium
This aquarium is has over 40 displays of marine animals and plants. The biggest attraction of this place is the walk-through tunnel of the coral reef tank. If you are looking for fun things to do in Bristol for families, this place fits the bill perfectly. You will need 2 to 3 hours to explore this place.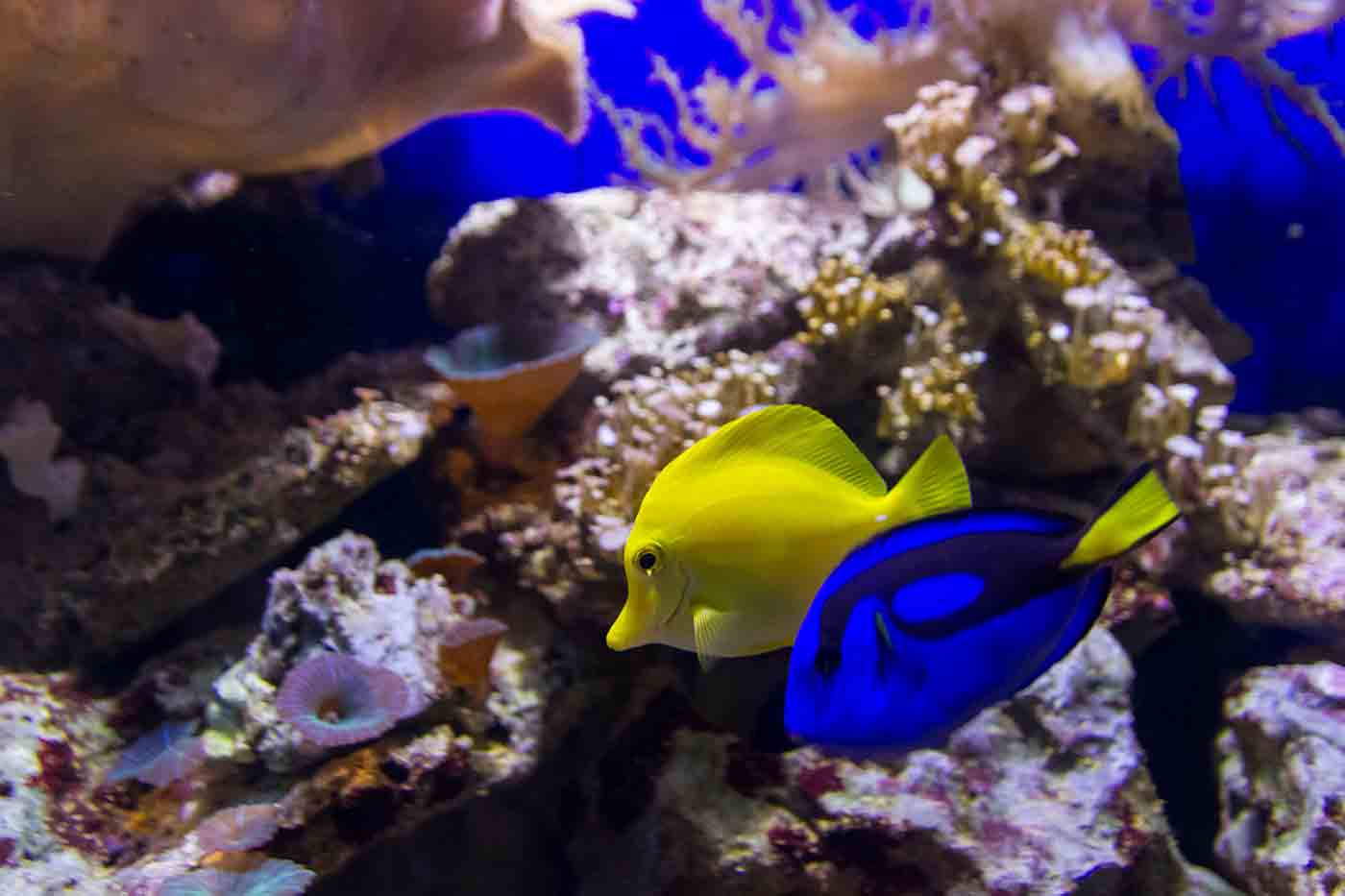 2. We the Curious (At-Bristol)
This interactive science museum is has exhibits, activities, experiments, multimedia displays and more. It is designed to make science fun and engaging. This place is quite popular among Bristol tourist attractions for children. You would about 2 hours for this place.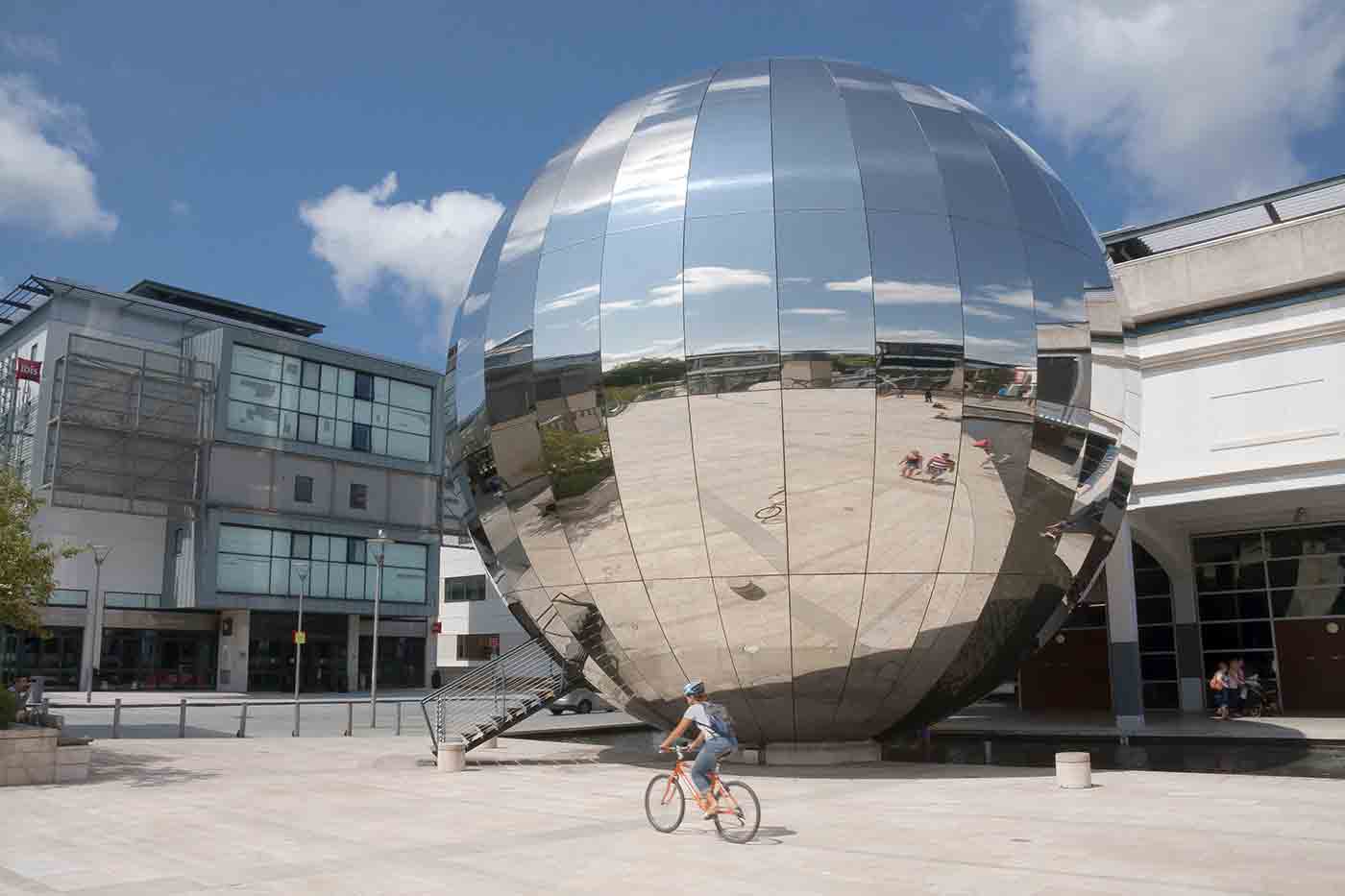 3. Bristol Zoo
This is the 5th oldest zoo in the world. It houses 300 animals from 50 species. There is also an aquarium section with 115 species of aquatic animals. Some of the popular attractions of this zoo are  Gorillas, African Penguins, Red Pandas, Lemurs, Lions, Tigers, Deers and so on. This is also one of the top Bristol attractions for families. The zoo also hosts a variety of interactive sessions with animals. You can easily spend a couple of hours here.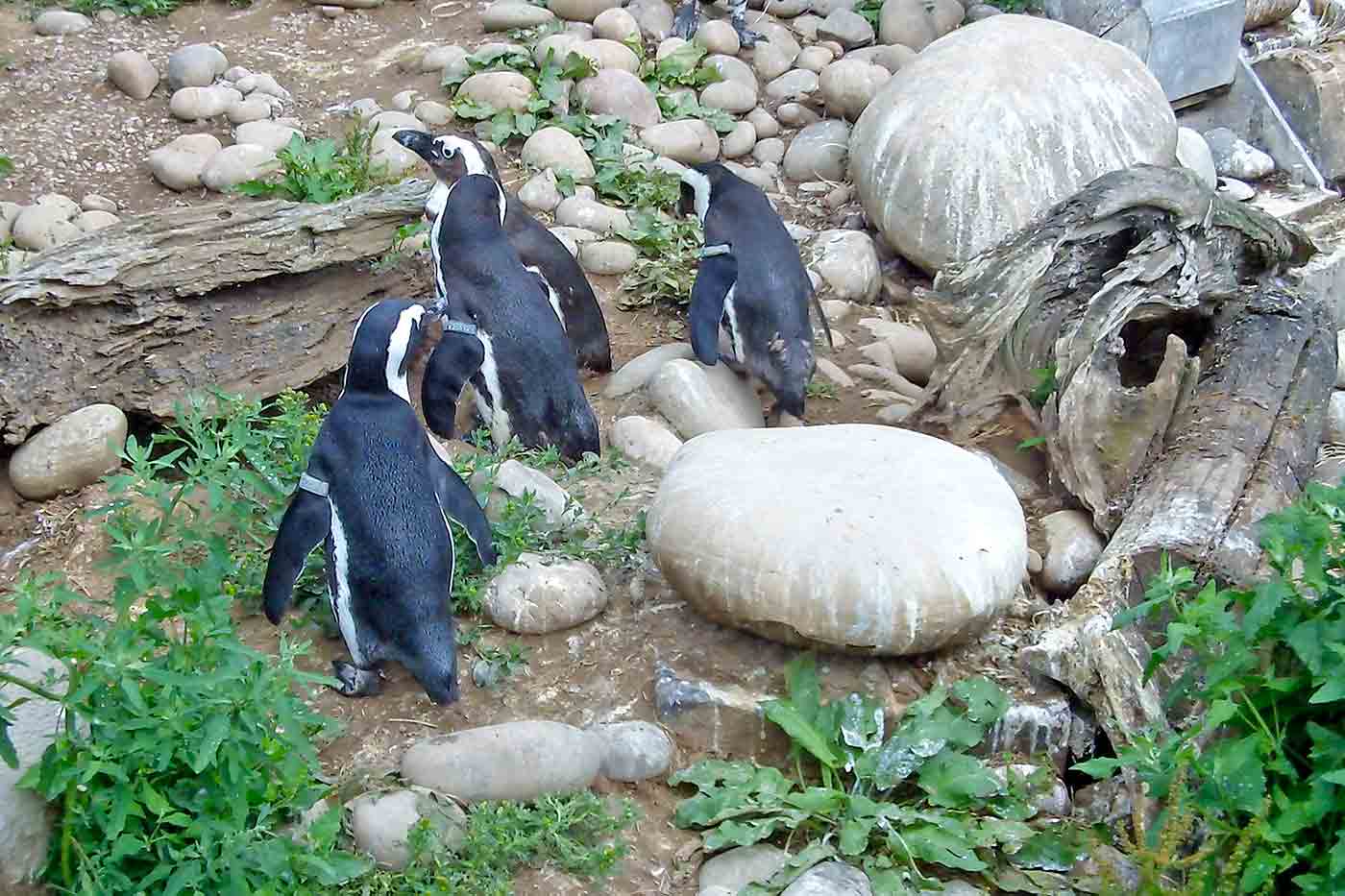 If you are looking for more cool things to do in Bristol, check out the sections below. We have put together an exhaustive list of places and activities you can enjoy in and around the city.
Things to do in Bristol
Monuments, Museums & Historical Places to Visit in Bristol
Brunel's SS Great Britain
Bristol Museum and Art Gallery
M Shed
Tyntesfield National Trust
Bristol Cathedral
Arnolfini Arts
Cabot Tower
Blaise Castle Estate
Arts Mansion
Royal West of England Academy
Aerospace Bristol
Clifton Observatory
Clifton Downs
Caldicot Castle
The Red Lodge Museum
Spike Island
Blaise Hamlet
Wills Memorial Building Tower
The Georgian House Museum
Ashton Court Estate
Stanton Drew Circles and Cove
Oakham Treasures
Snuff Mills
Fire Float Pyronaut
St. Mary Redcliffe Church
Underfall Yard Visitor Center
Kings Weston House
Clifton Cathedral
Blaise Museum
Kingswood Heritage Museum
Bristol Harbour Railway
Glenside Museum
Redcliffe Caves
New Room Chapel
Being Brunel Museum
Cadbury Camp – National Trust
Temple Church
Clifton Suspension Bridge Visitor's Centre
Giant's Cave
Pensford Viaduct
Willsbridge Mill
Lloyd's Amphitheatre
Blaise Castle House Museum
St. James Priory
St. Peter's Church
The Design Museum
The Fitzwilliam Museum
The British Museum
Serpentine Gallery
Royal Academy of Arts
The National Gallery
Nature & Wildlife Tourist Spots in Bristol
Leigh Woods
Wild Place Park
Chew Valley Lake
Avon Gorge
Troopers Hill
Conham River Park
Folly Farm
Old Sneed Park Nature Reserve
Entertainment & Leisure Tourist Spots in Bristol
Bristol Zoo Gardens
Bristol Aquarium
Noah's Ark Zoo Farm
Avon Valley Adventures and Wildlife Park
University of Bristol Botanic Garden
Windmill Hill City Farm
Eastville Park
Stoke Park Estate
Old Down Country Park
St. Weburghs City Farm
Durdham Downs
Chew Valley Animal Park
Jungle Rumble Adventure Golf
Oldbury Court Estate
St. George Park
Victoria Park
Page Park
Hengrove Park
Eastwood Farm
St. Andrew's Park
West Country Water Park
Badock's Wood
Canford Park
We The Curious
Weston Super Mare
Circomedia
The Invisible Circus
Shopping in Bristol
St. Nicholas Market
Bristol Shopping Quarter
Cribbs Causeway
Cabot Circus
Whiteladies Road Market
The Galleries
Broadmead
Tobacco Factory Market
Christmas Steps
Wapping Wharf
Temple Quay Market
Gloucester Road
Stokes Croft
Bristol Harbourside Market
Clifton Village
Finzels Reach Market
Park Street
Beaches in Bristol
Rest Bay
Clevedon Beach
Weston Super Mare Beach
Barry Island
Kilve Beach
Sand Bay
Ladye Bay
Brean Beach
Offbeat Places, Tours, & Adventure Activities to Do in Bristol
Boat Cruise
Hiking
Walking Tour
Bicycle Tour
Swimming
Fishing
Hot Air Balloon
Paddleboarding
Sightseeing in Bristol
Clifton Suspension Bridge
Avon Valley Railway
Brandon Hill
Castle Park
Cribs Causeway
Upfest Gallery
Queen Square
Prince of Wales Bridge
Bristol and Bath Railway Path
Park Street
The Centre
Millenium Square
Harbourside Street
Pero's Bridge
Bristol Bridge
Grand Pier
Food, Dining, Restaurants, & Street Food in Bristol
Wild Beer Co
Casamia
Bravas
Chido Wey
Salt and Malt
Souk Kitchen
Poco
Bulrush
Kask
Birch
Little Victories
Little French
Bianchis
Bokman
Pigsty
Marmo
The Ethicurean
Pasta Loko
Woky Ko
The Ox
Gambas Tapas Bar
Rosemarino
Harbour and Browns
Sky Kong Kong
Where to Stay in Bristol?
Here we have listed Top Rated Luxurious, Mid-Range and Budget Hotels in Bristol. You can check below listed hotels for your perfect stay in Bristol.
Luxurious Hotels
The Bristol
Hampton by Hilton Bristol Airport
Bristol Harbour Hotel & Spa
Hotel du Vin Bristol
Bristol Marriott Royal Hotel
Holiday Inn Express Bristol – Filton, an IHG Hotel
Artist Residence Bristol
Avon Gorge by Hotel du Vin
Brooks Guesthouse Bristol
Number Thirty Eight
Best Western Henbury Lodge Hotel
Berkeley Suites
Mid-Range Hotels
Novotel Bristol Centre
Leonardo Hotel Bristol City
Future Inn Bristol
Mollie's Motel & Diner Bristol
Mercure Bristol Grand Hotel
Hilton Garden Inn Bristol City Centre
Hampton by Hilton Bristol City Centre
Mercure Bristol Holland House
Ibis Bristol Centre
Bristol Marriott Hotel City Centre
Radisson Blu Hotel, Bristol
Holiday Inn Bristol City Centre, an IHG hotel
Budget Hotels
Premier Inn Bristol City Centre (Lewins Mead) hotel
Premier Inn Bristol City Centre (Finzels Reach) hotel
The Clifton Hotel
Premier Inn Bristol City Centre (Haymarket) hotel
The Washington
Premier Inn Bristol City Centre (King Street) hotel
Arnos Manor Hotel
Ibis Bristol Temple Meads Quay
The Berkeley Square Hotel
YHA Bristol
Rock'n'Bowl Motel
The Channings Hotel
Custom Tours Package in Bristol
How to Reach Bristol?
By Air
Bristol Airport is situated 13km away from the city's center. You can get direct flights from 124 cities in Europe to reach Bristol. Some of the major ones include Dublin, Burgas, Jersey, Alicante, Amsterdam, Barcelona, Athens, Belfast, Berlin, Copenhagen, Edinburgh, Bordeaux, Faro, Geneva, Glasgow, Krakow, Lisbon, Lyon, Madrid, Newcastle, Nice, Paphos, Paris, Porto, Rome, Prague, Venice, Ibiza, Salzburg, Frankfurt and many more. The airport is connected to the city by cabs and buses.
By Road
You can get direct trains to visit Bristol from London, Glasgow, Bath, Cardiff, Birmingham, Southhampton, Edinburgh, York, Swansea, Plymouth and Exeter. The rest of the places in the UK can be accessed through connecting trains via these stations.
There are several public and private buses which can take you for Bristol travel from several cities and towns in the UK. National Express, Megabus and Southwest Falcon are most well known bus services operating through Bristol.
If you are planning to reach Bristol by road, you should head for motorways M4, M5 or M32
By Water
There are several ferry and boat cruises services for Bristol sightseeing, but the city is not connected with other cities or towns by water routes.
Image Reference